"I pledge to present exclusively on panels, group presentations and symposia where the target communities' diversity is reasonably represented."
If your name is not listed, but you would like it to be, please get in touch so we can add you. Please contact us.  
Likewise, if you see your name and would like to add a profile, please contact us.
For more information about supporting better gender balance on panels, please visit The Pledge.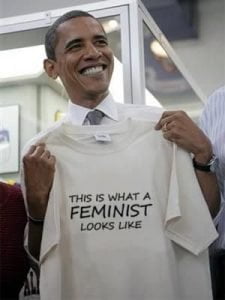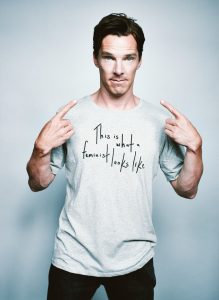 * A name appearing on this list does not obligate the person to talk at a conference or accept any invitations. It is simply a reference of men who support the goals of this site, some of whom are also interested in doing conference talks and/or chapter presentations. Please contact them directly if you are interested in inviting to them speak at your event.
** Inclusion of a speaker or presentation area does not constitute any endorsement on the part of this web site or its administrators.
A
NAME:  Amundrud, Thomas
TOPIC(S): Systemic-Functional Linguistics (SFL); Multimodal Discourse Analysis (MDA); Critical Discourse Analysis (CDA); classroom observation
CONTACT: tamundrud@yahoo.com
NAME:   Archer, Andrew
NAME:   Arenson, Paul
TOPIC(S):  Critical Pedagogy, Topical Music, Autonomy
CONTACT: paul@tokyoprogressive.org
Link to presentations, websites, lesson plans
B
NAME:  Bethell, Colin
NAME:Bolstad, Francesco
NAME:  Boyes, Nick
NAME:  Brierley, Mark
NAME:  Brereton, Peter
NAME: Brown, Steve
NAME:  Browne, Charles
TOPIC(S):  Second Language Vocabulary Acquisition, Online Language Learning and Assessment, Corpus Linguistics, Extensive Reading, EFL Teacher Education
CONTACT:  browne@ltr.meijigakuin.ac.jp
C
NAME: Croker, Robert
D
NAME: Delgado, Rodolfo
NAME:  Donaldson, Riaz
NAME:  Duarte, Armando
TOPIC(S):  CALL, teacher training, speaking test and evaluations
CONTACT:  duarte.a@office.usp.ac.jp
E
NAME:  Elliott, Darren
G
NAME:  Gardner, Scott
NAME:  Graham-Marr, Alastair
NAME:  Graham-Marr, Hugh
H
NAME:  Hahn, Aaron
NAME:  Hall, Jeremiah
NAME:  Harding, Malcolm
NAME: Helgerson, Marc
CONTACT: www.ELTandHappiness.com, and www.HelgesenHandouts.weebly.com
Awards: "Best of EVE 2018″ – Mini-conference under the cherry tree"
NAME:  Hill, Richard
NAME:  Hollenback, Micheal
NAME:  Hullah, Paul
K
NAME:  Kiczkowiak, Marek
NAME:  Kobayashi, Ken
NAME:  Koby, Cory
NAME:  Kocourek, Matthew
L
NAME:  Laurier, Joël
NAME: Lawrence, Luke
NAME: Lee, Jackson
NAME: Lege, Ryan
NAME:  Lowe, Robert
M
NAME:  Malcolm, Wayne
NAME:  McCrostie, James
NAME:  McLaughlin, Rob
NAME:  Mino, Mark
NAME: Morrish, Jaime
N
NAME:  Nehls, Paul
NAME:  Nisselius, Matthew
P
NAME:  Pellowe, Bill
NAME:  Perez, Mario
NAME:  Prichard, Caleb
R
NAME:  Roth, Ian
TOPIC(S):  Organizational Systems, Leadership, and Educational Design
CONTACT:  iroth@ccalumni.meijo-u.ac.jp
S
NAME:  Simmonds, Brent
NAME: Skeates, Colin
TOPIC(S): Business English, Video Journals, Overseas Placement Experiences
CONTACT: skeates@keio.jp
NAME:  Smith, Cameron
NAME:  Stockwell, Mike
T
NAME:  Tomei, Joe
W
NAME:  Wheeler, Greg
NAME: Wood, Joseph
See also:  Women presenters in alphabetical order, Women presenters by topic area